ATTENTION TO DETAIL, IN OUR HANDS
The principle that guides choices is always the same: attention to detail from sowing to consumption.
Growing methods
A small maze of greenhouses where plants always find a controlled environment, the right temperature, humidity and protection from atmospheric agents.
Bees take care of pollination and irrigation technology, to ensure quality and water saving.
Harvested when perfectly ripe, the fruits undergo strict quality control: weighing, calibration, measuring of sugar level and, every day, Count Marco Guarienti in person tastes them by random sampling, so customers are sure to buy excellence every time.
Wax lacquered and marked with the "golden coin", these fine fruits with their exclusive flavour are ready to reach the tables of discerning diners in just 24 hours.
Grown by Count Guarienti, only on the Gualtieri lands, to guarantee an all-Italian product, fresh and with attention to the smallest details.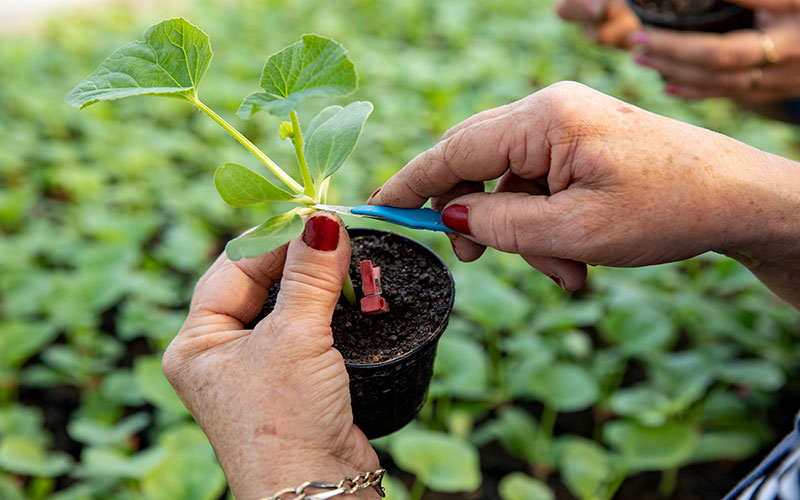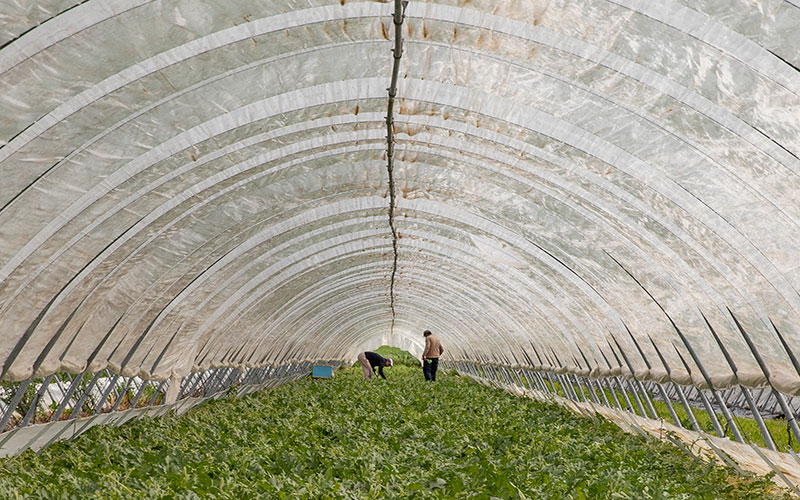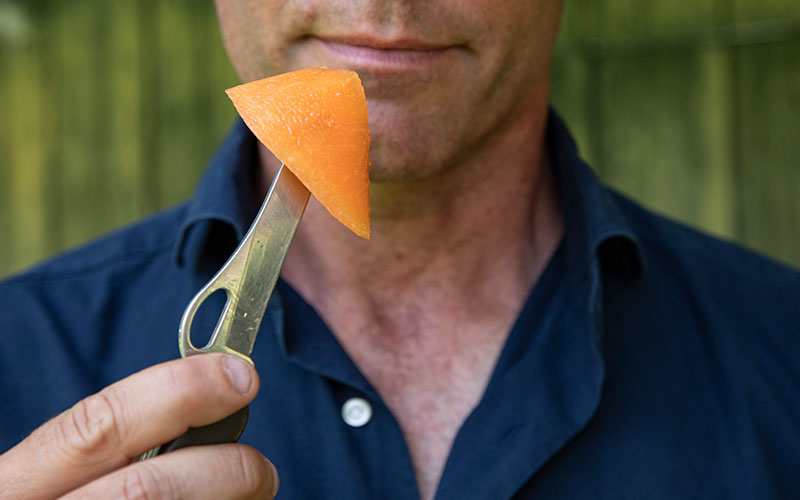 The history of the farm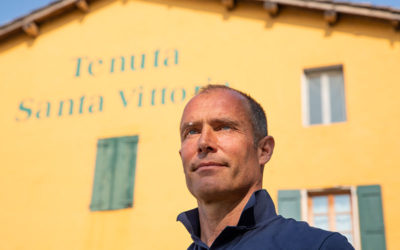 A deep bond lost in the mists of time, passing down the fertile floodplains of Gualtieri through the generations.
In love with the splendour of the small Reggio village and the fertility of the land, Marco Guarienti (grandfather of the present Count Marco) decreed Gualtieri as the land of choice, selecting Villa Malaspina as his summer residence and managing the farm in the floodplain as a sharecropper.
His father, Francesco Guarienti gave further impetus to agricultural activity. A medical luminary, who was awarded the honorary citizenship of Gualtieri for his generosity in opening his pro bono surgery to the less well-off, and who deeply loved his adopted land. Thus in 1972, with the support of his wife Myra, he decided to set up Tenuta Santa Vittoria, prophesying: "Here good melons will grow". Myra, a crucial figure in the co-management of the farm, contributed to its prosperity, sharing her husband's dedication to the land.
Tenuta Santa Vittoria, initially under arable crops, was transformed by his son Marco, who became an agronomist to make his parents' prophecy come true and in 1993 started growing melons, moving to Gualtieri on a permanent basis.
Today Count Marco Guarienti Torello runs the family farm himself, with the same passion that his parents passed down to him.
The Area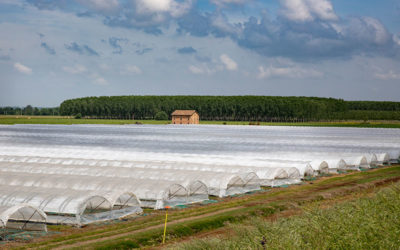 The lands where Count Guarienti crops are grown are all located in the municipality of Gualtieri, between the hamlet of Santa Vittoria and the floodplain of the Po.
A unique alluvial soil, in symbiosis with the great river that has always made the land fertile and the ecosystem unmistakable. While the farm is producing, the river continues its cycle with the islands that appear during dry periods and disappear swallowed up by the water at the first flood, then resurface and are quickly covered with lush vegetation, made up of willows, poplars and bushes.
A process in continuous slow transformation, where the great river continues to move and accumulates debris, generating new lands covered by a rich substrate of humus.